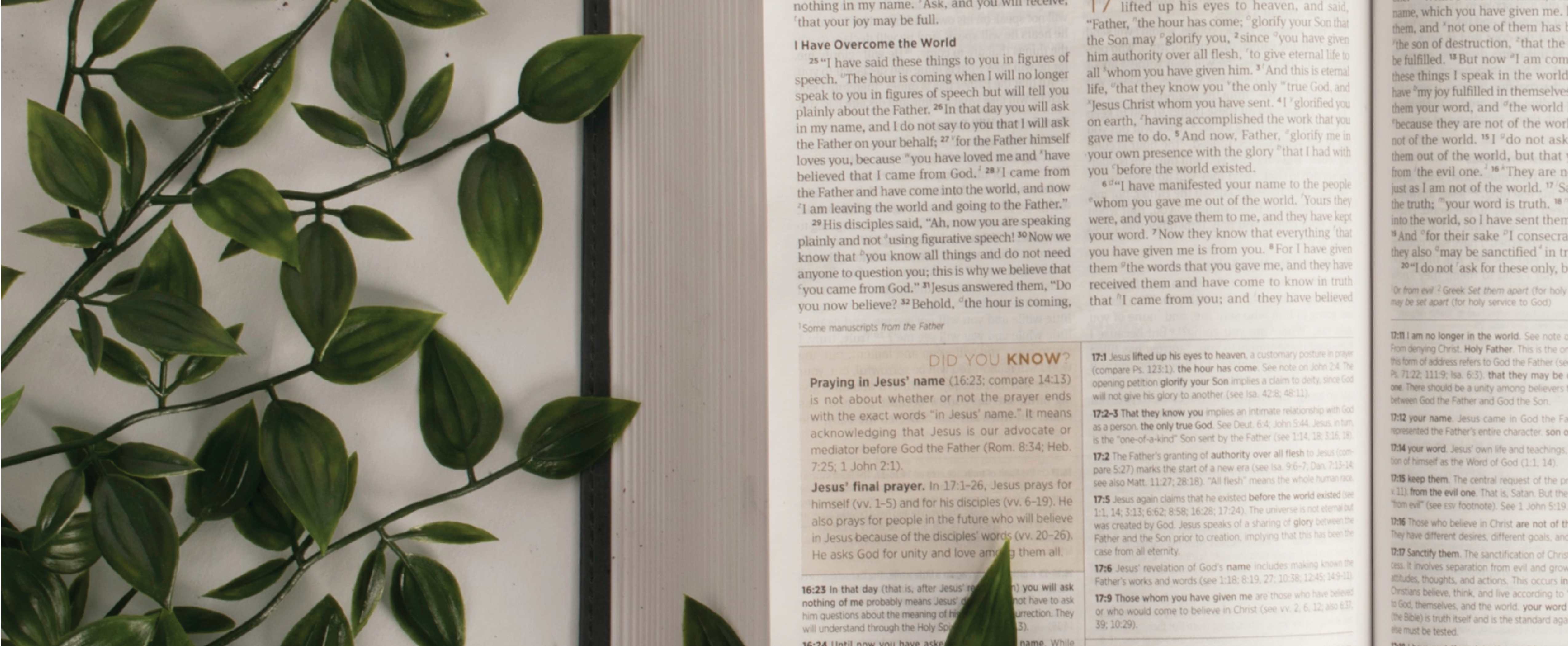 Wednesday Bible Study
Begins Soon
10AM & 7PM | LC 106


Join us at 10am for an impactful study on Fruit of the Spirit or at 7pm for James: The Real Deal. Each study offers discussion time and whole group teaching time as we journey together through God's word and spur each other one in our faith as we live to make Jesus known.
The Fruit of the Spirit
Wednesdays, 10am, LC 106
The Fruit of the Spirit is not something you do, it is who you are. It demonstrates your true identity as a child of God. We will discover how the Holy Spirit produces and develops fruit in our lives that displays the Gospel in a way that will make Jesus known.
James: The Real Deal
Wednesdays, 7pm, LC 106
The book of James speaks to the realities of living a life of steadfast faith in Jesus. James writes to believers like us, who know suffering, who've faced trials, and who ultimately desire a deep relationship with God. James teaches us how to live from an authentic, steadfast faith that produces fruit and displays the Gospel for the world to see.
For More Information, visit:
Tammy Durrence - Women's Discipleship Director
Catherine Stokes - Women's Discipleship Assistant