Sending our people into our community every month
serve saturdays registration
Join us as we engage our community!
We want to send our members, as individuals or LifeGroups, to engage their neighbors for the sake of the gospel. And one way we accomplish this is through Serve Saturdays.
Do you or your LifeGroup want to serve your community in some way but find it hard to plan or create opportunities to do so? With Serve Saturdays, we work together to provide monthly opportunities for our people to engage their neighbors through acts of service.
Our desire is not to simply do good deeds, but to do good deeds in the name of Jesus that people might glorify our Father in heaven! (Matt 5:16)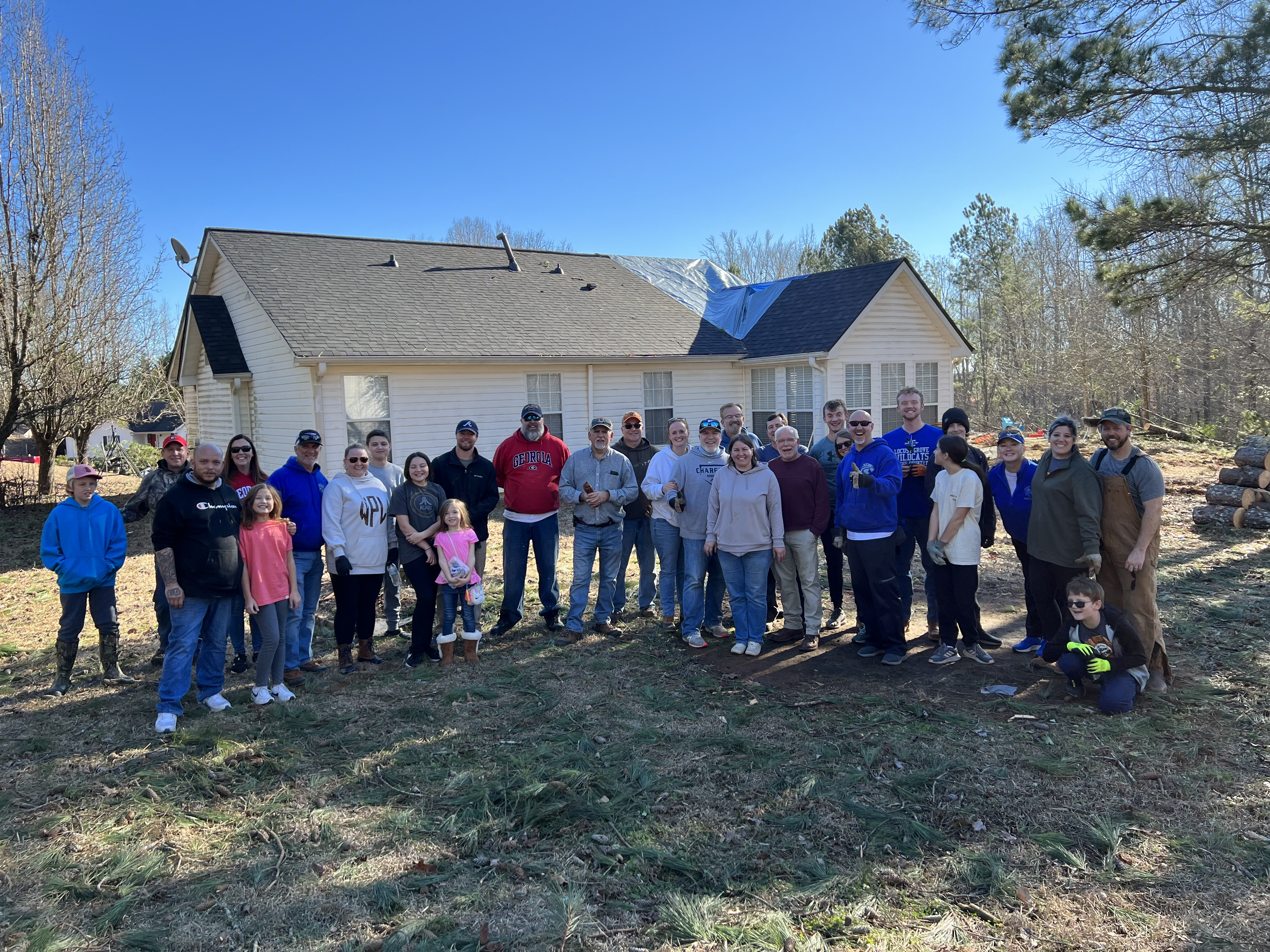 first saturday of each month
On the first Saturday of each month, we coordinate several opportunities for our people to plug into. Please register through the church app or on this page for the opportunity you're interested in. The available projects will refresh each month, and the times will vary depending on the project.
We also want our people to speak into what we're doing locally. So if you have any questions or ideas regarding Serve Saturdays, please contact Jeremy Robbins, the Director of Local Outreach, for more info: Jeremy.robbins@eagleslanding.org
Why do we value serving our community? To put it simply, we value Jesus' call for us to love the Lord our God and our neighbors. We also know that at least three things will happen when our people serve together:
Each individual serving will be impacted

Serving others causes us to look outward and consider the well-being of those around us. It shapes us as followers of Jesus, who likewise gave His life in service to others.

When we serve together, we grow together as a family

Serving alongside fellow brothers and sisters in Christ deepens our bond with one another. We get to know each other better and grow together.

The individuals we serve are impacted

This one is obvious. There's always someone on the other end of our service. We get to bless others by serving them in the name of Jesus. They get the opportunity to see the power of the gospel on display in our lives. And we get the opportunity to connect with them through relationships that we might share with them the hope of Christ.