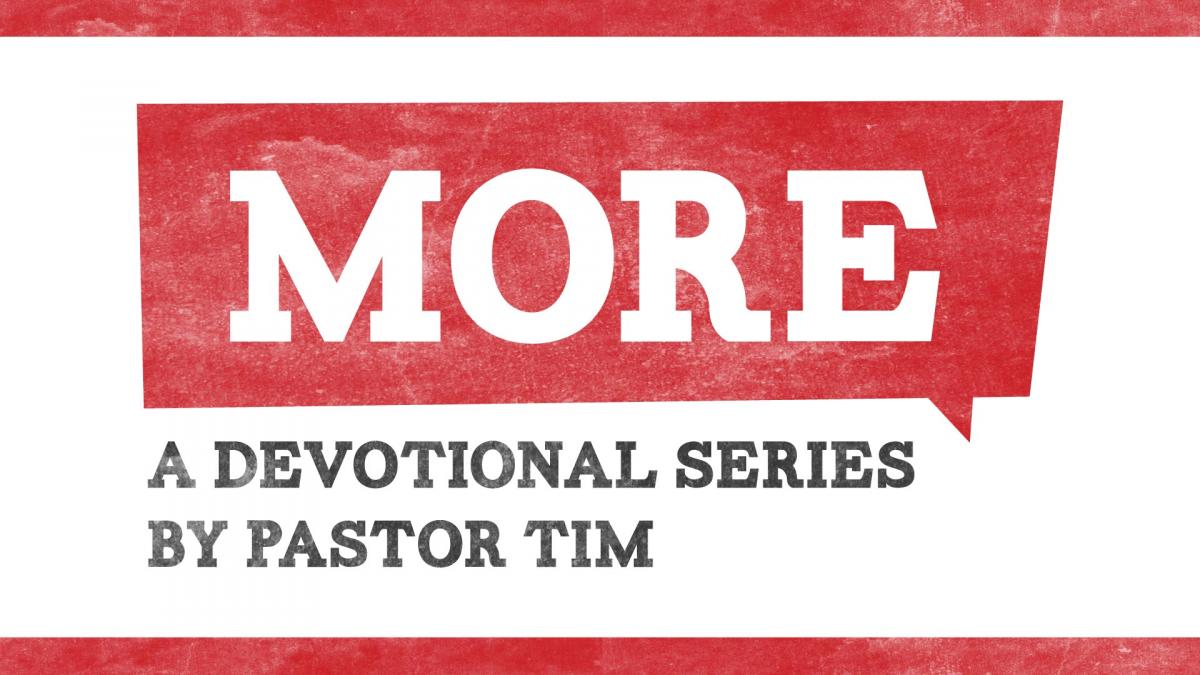 MORE Love - Part 1
Defining the love of God is almost impossible.
That's probably why the Apostle Paul wrote so poignantly...
"…so that Christ may dwell in your hearts through faith—that you, being rooted and grounded in love, may have strength to comprehend with all the saints what is the breadth and length and height and depth, and to know the love of Christ that surpasses knowledge…"
Ephesians 3:17–19 ESV
Even though the love of God is beyond our ability to fully comprehend or express, Scripture does reveal valuable truths that describe God's love for us.
The love of God is primary, all other love is result of it. (1 John 4:19)
The love of God is free. (Ephesians 2:8-9)
The love of God is eternal. (Psalm 136)
The love of God is unconditional. (1 Corinthians 13:4-7)
The love of God is unchangeable. (Hebrews 13:8 or Deuteronomy 7:9)
His love is all-powerful. (Romans 8:38-39)
The love of God benefits those who believe. (Psalm 103)
Take some time to meditate on these truths today and search out the great love of God for yourself.
You'll never be able to measure it, contain it or comprehend it, but it's as real, true and faithful as the Lord Himself.
God is love (1 John 4:8). It doesn't get any simpler than that.
"Never question God's great love, for it is as unchangeable as His holiness. Were it not for the love of God, none of us would ever have a chance in the future life. But God is love! And His love for us is everlasting!"
~ Billy Graham