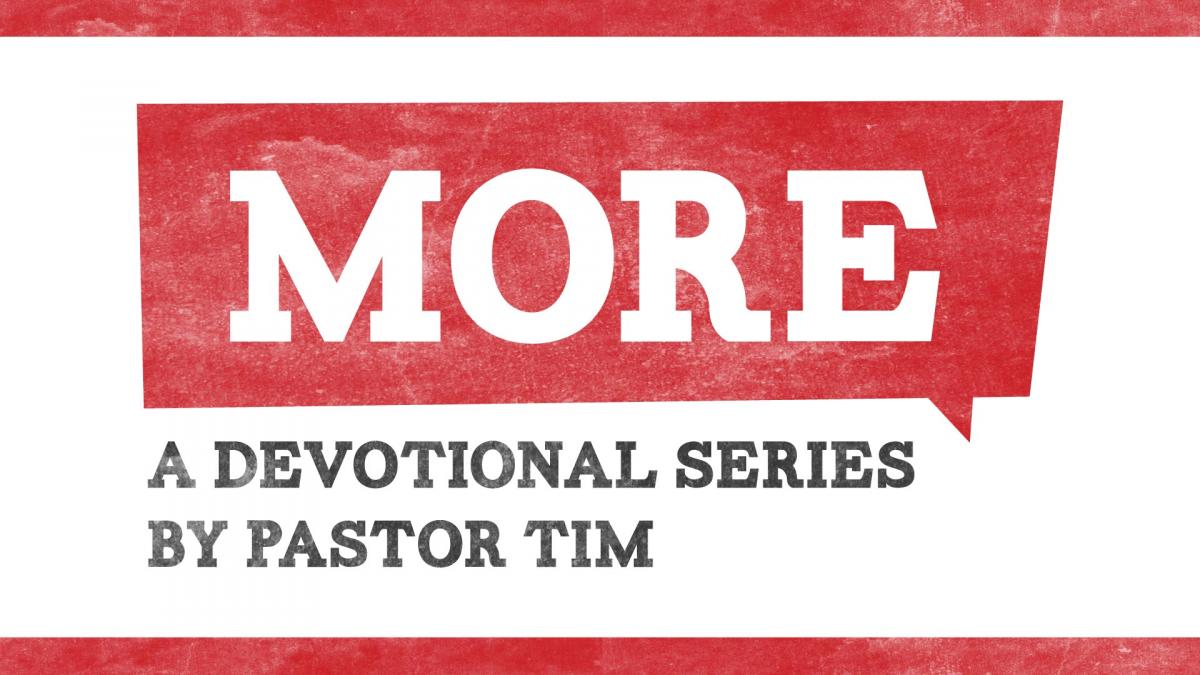 MORE Hope - Part 4
Deep in our hearts is a need for MORE HOPE.
We look at the world around us and it would be easy to fall prey to the mentality that life is without meaning, without purpose, without hope. But that's not what God says.
He gives us hope through the gift of salvation through Jesus Christ His Son. That is a freely offered, fully secured gift that can never be taken away once we receive it.
"Therefore, since we have been justified by faith, we have peace with God through our Lord Jesus Christ. Through him we have also obtained access by faith into this grace in which we stand, and we rejoice in hope of the glory of God."
(Romans 5:1–2 ESV)
Peace with God is the primary focus here. Because of our sin, we were enemies of God, but through salvation in Jesus Christ we now have peace with God.
I'm not talking about just feeling peaceful. Or about peace, love and happiness. I'm talking about a peace treaty between us and God, negotiated by our Perfect Ambassador, Jesus Christ. This treaty is permanent and cannot be revoked. Our full surrender to God's terms produces joy in us because we place our hope in the ultimate glory of God.
"But when the goodness and loving kindness of God our Savior appeared, he saved us, not because of works done by us in righteousness, but according to his own mercy, by the washing of regeneration and renewal of the Holy Spirit, whom he poured out on us richly through Jesus Christ our Savior, so that being justified by his grace we might become heirs according to the hope of eternal life."
(Titus 3:4–7 ESV)
We should never place our hope on what we feel or what we do. That will always lead us down the path of hopelessness. When we refuse to place our hope in Christ alone, we begin to believe that our hope can be lost or taken from us. That is a direct insult to the power and holiness of God.
"Truly, truly, I say to you, whoever hears my word and believes him who sent me has eternal life. He does not come into judgment, but has passed from death to life."
(John 5:24 ESV)
God is the only One who gives us MORE hope. True and lasting hope that never fades or fails. MORE hope that brings eternal life!