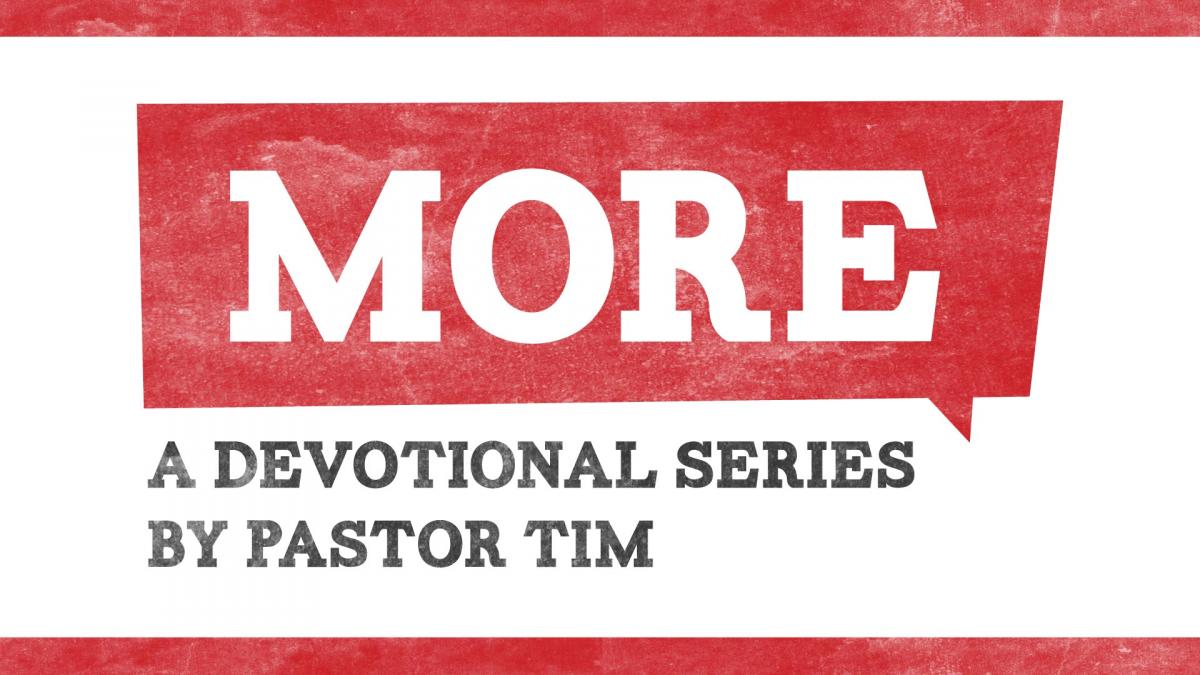 MORE Hope - Part 1
For the last several weeks we have been looking into a statement that the Apostle Paul wrote to encourage believers with the immensity of God's work.
Let's read what he wrote:
"Now to him who is able to do far more abundantly than all that we ask or think, according to the power at work within us, to him be glory in the church and in Christ Jesus throughout all generations, forever and ever. Amen."
(Ephesians 3:20–21 ESV; emphasis mine)
The key word "MORE" brings us face to face with the idea that God can absolutely boggle our minds with all that He alone can do in us.
Three things should catch our attention:
His work is WITHIN us, which means the power is supplied by God Himself.
The MORE He does in us is meant to result in bringing Him glory.
This work of MORE does not end as long as there are generations of people to reach.
Each week we are looking at a different aspect of God's work in us. So far we have discovered God gives us MORE Love and MORE Grace.
Let's take a deep breath and review…
We all crave MORE.
God is the only one who can provide the MORE we seek.
God freely gives MORE grace to all those who admit they are sinners in need of His forgiveness, love and grace.
God's love is eternal and unshakable. We can only extend MORE love when we first know God's great love within us.
Let's keep these truths in mind as we continue learning MORE!