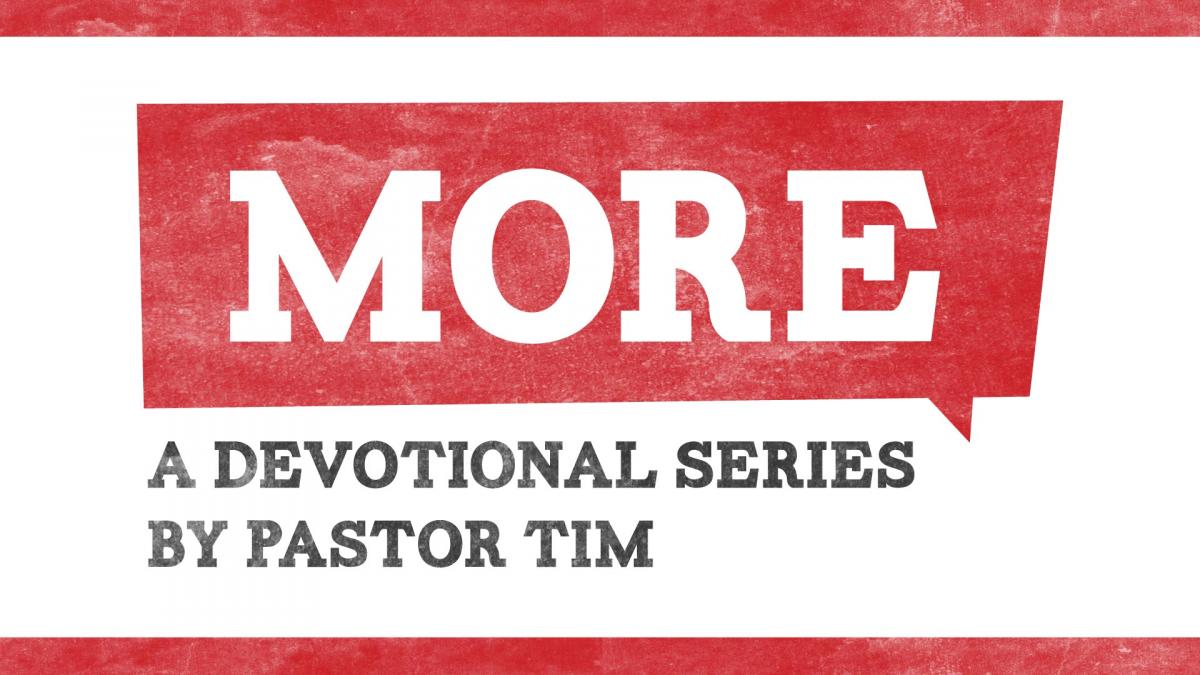 MORE Grace - Part 1
GRACE is a terribly misunderstood word.

The most widely recognized definition of grace is an acronym of the word itself.
GRACE: God's Riches At Christ's Expense


Though this popular definition is good, it doesn't paint a complete picture of God's amazing grace. To put it even more concisely, grace is "God's unmerited favor."

 A. W. Tozer took the definition a bit further…"Grace is the good pleasure of God that inclines him to bestow benefits on the undeserving."
Each of these definitions provide glimpses into one of the most indescribable blessings of God.

GRACE is…
God's blessing to sinners who deserve wrath.
"But God, being rich in mercy, because of the great love with which he loved us, even when we were dead in our trespasses, made us alive together with Christ—by grace you have been saved." (Ephesians 2:1–5 ESV)
Not an idea, but an initiative.
"In him we have redemption through his blood, the forgiveness of our trespasses, according to the riches of his grace, which he lavished upon us." (Ephesians 1:7–8 ESV)
The means by which we live.
"Therefore, since we have been justified by faith, we have peace with God through our Lord Jesus Christ. Through him we have also obtained access by faith into this grace in which we stand, and we rejoice in hope of the glory of God." (Romans 5:1–2 ESV)
GRACE.
We can't earn it. We can't buy it. None of us deserve it. It is the gift of God. It has been freely given, so we can freely receive it…and then share it with the world.