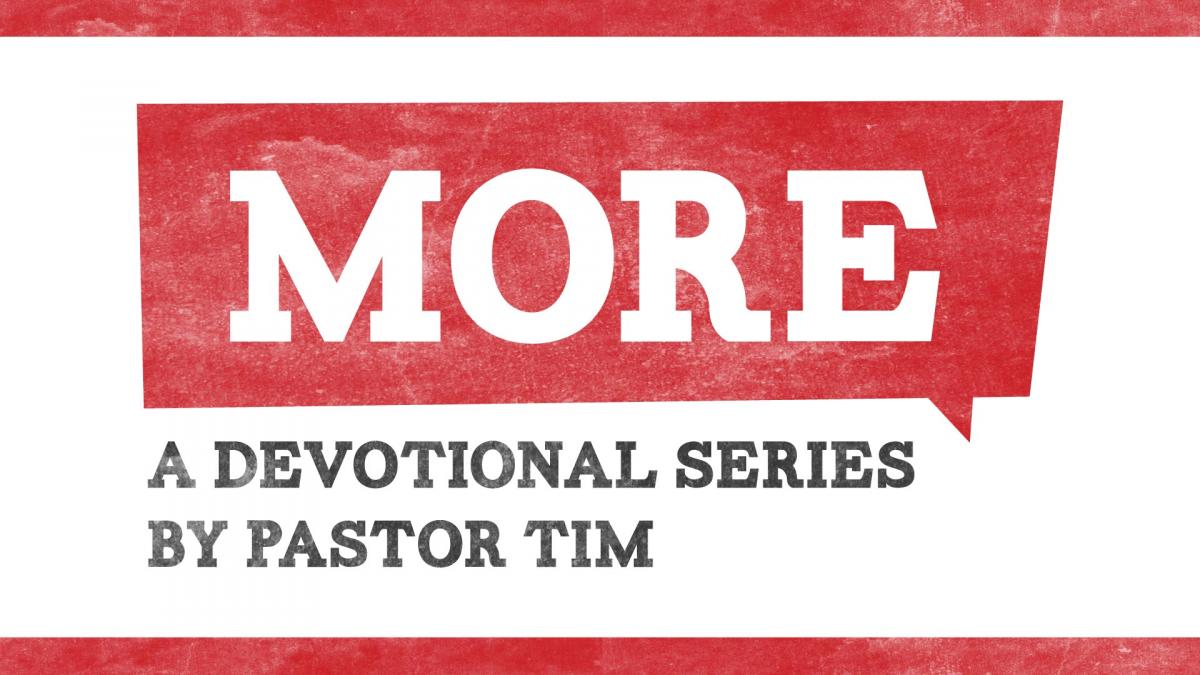 MORE Faith - Part 3
Faith.
It helps us rest in God's goodness and wisdom.
It helps us believe and obey God.
It pleases God and causes us to draw closer to Him.
In the Bible we see many examples of faith, and in most of those cases the faint of heart became strengthened as they saw the power of God at work.
Let's look at an example from the New Testament:
"On that day, when evening had come, [Jesus] said to them, 'Let us go across to the other side.' And leaving the crowd, they took him with them in the boat, just as he was. And other boats were with him. And a great windstorm arose, and the waves were breaking into the boat, so that the boat was already filling. But he was in the stern, asleep on the cushion. And they woke him and said to him, 'Teacher, do you not care that we are perishing?' And he awoke and rebuked the wind and said to the sea, 'Peace! Be still!' And the wind ceased, and there was a great calm. He said to them, 'Why are you so afraid? Have you still no faith?' And they were filled with great fear and said to one another, 'Who then is this, that even the wind and the sea obey him?' "

(Mark 4:35–41 ESV)

Here we see Jesus, fast asleep in the midst of a storm that had His disciples fearing for their very lives. He wasn't afraid. He wasn't worried. He rested completely in the knowledge that His Father had a plan for Him and that nothing could possibly thwart that plan. He had perfect faith.
The disciples, however, were shaking in their sandals, fully convinced that they were about to go down with the ship.
After rebuking the storm, Jesus called the disciples out on the carpet for their lack of faith. He was essentially challenging them to believe in Him as Messiah - Savior & Lord - and place their faith in Him alone.
In response to His rebuke, we see a definite change of attitude in the disciples. Rather than being afraid of the storm, they were suddenly filled with fear and awe for the One who had power over the storm - Jesus. Their faith in Him was not necessarily perfected at that point, but their focus had certainly shifted.
During the storm, they couldn't take their eyes from the water pouring into the boat. That storm was completely out of their control. Once Jesus had calmed the wind and the waves, they began to see that He was completely in control.
They took a step of faith toward Jesus.
And those who continued to follow Him began to see Him as the only One worthy of their faith, their trust, their hope. May it be so for us today!