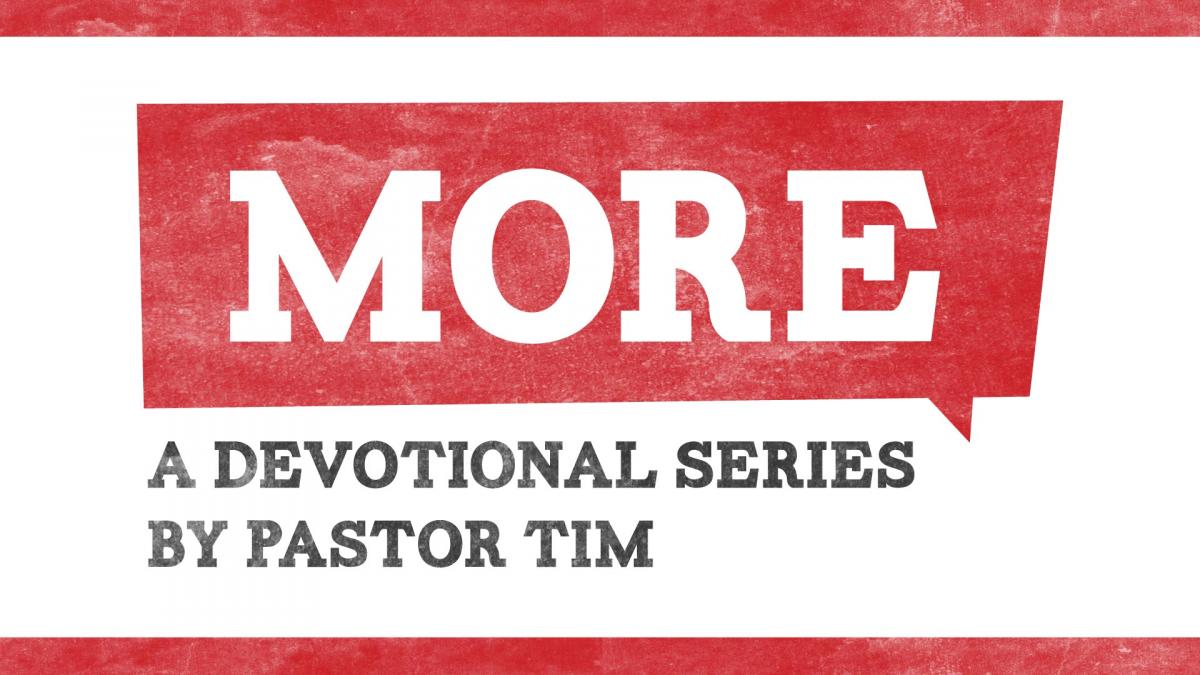 MORE Faith - Part 2
Faith is a gift from God.
Faith is trust that we can believe and confidently obey God.
Faith is a shield of protection for our hearts and minds.
But what does faith do?
Faith helps us understand what God does in the world.
"By faith we understand that the universe was created by the word of God, so that what is seen was not made out of things that are visible." (Hebrews 11:3 ESV)
I think we would all agree that God's ways are not our ways. Sometimes it's difficult for us to comprehend the way that God works in the world. We cannot see from beginning to end - creation to redemption - like He does. Faith helps us put to rest our need to reason out the mind of God and allows us to rest in His ultimate wisdom and provision for us.
Faith helps believers to see what others cannot see.
"By faith Abraham obeyed when he was called to go out to a place that he was to receive as an inheritance. And he went out, not knowing where he was going. By faith he went to live in the land of promise, as in a foreign land, living in tents with Isaac and Jacob, heirs with him of the same promise. For he was looking forward to the city that has foundations, whose designer and builder is God. By faith Sarah herself received power to conceive, even when she was past the age, since she considered him faithful who had promised. Therefore from one man, and him as good as dead, were born descendants as many as the stars of heaven and as many as the innumerable grains of sand by the seashore." (Hebrews 11:8–12 ESV)

By man's standards, the faith Abraham and Sarah placed in God was ludicrous. Why would they ever leave the comfort of their home and follow God to a place they'd never known before? How could they possibly believe they would ever have children naturally in the twilight season of their lives after years of barrenness?
The answer is not easy…but it is simple: Faith!
They believed God for the impossible, trusting that He would continue to provide them with MORE faith to believe, trust and obey.
Faith helps believers do what others cannot do...please God!
"And without faith it is impossible to please him, for whoever would draw near to God must believe that he exists and that he rewards those who seek him." (Hebrews 11:6 ESV)
Through the Scriptures we know that God is not some cosmic genie who will grant our requests at the rub of a lamp. Our faith doesn't get us whatever we wish for. However, our faith is pleasing to God and the reward of having faith is ultimately closeness with Him. In order for us to draw near to Him, we must first believe that there is a God and also that when we seek Him we will find Him.
"You will seek me and find me, when you seek me with all your heart."

(Jeremiah 29:13 ESV)
Let's seek God with MORE faith today and find our true reward: Jesus!