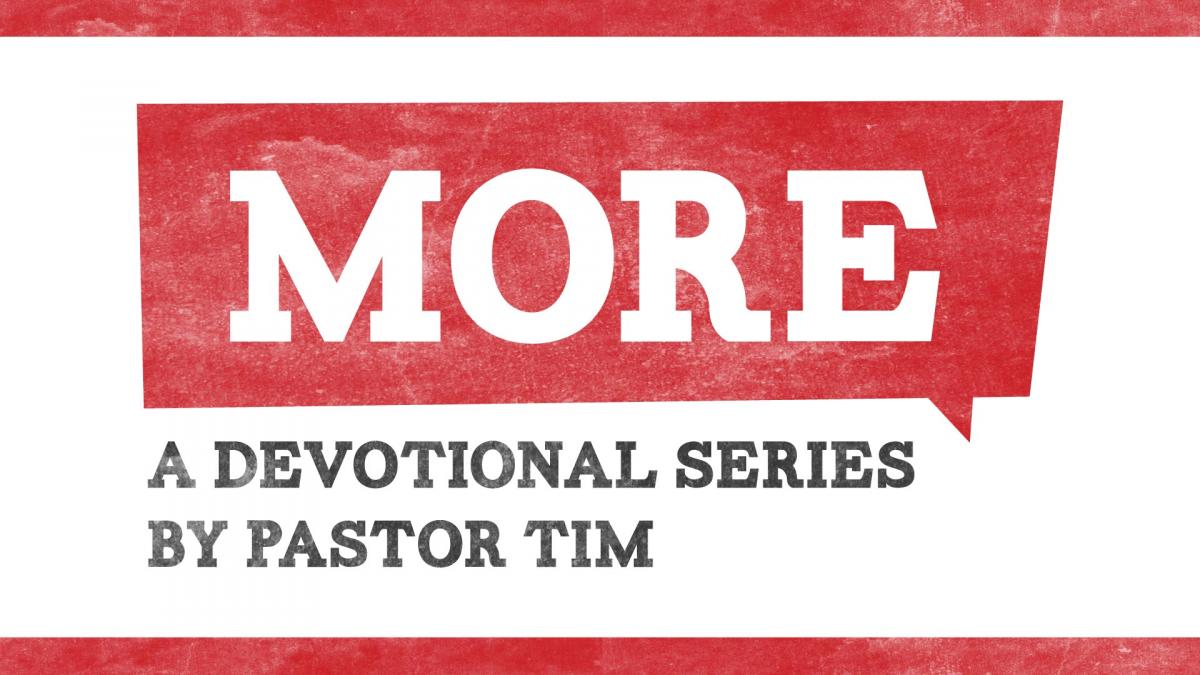 MORE Faith - Part 1
We cannot live without faith. And we cannot live as Christians without faith in God. Paul said it best when he confessed…
"I have been crucified with Christ. It is no longer I who live, but Christ who lives in me. And the life I now live in the flesh I live by faith in the Son of God, who loved me and gave himself for me."

(Galatians 2:20 ESV)
He also gives us faith-filled instruction by quoting from Habakkuk 2:4…
"For in it the righteousness of God is revealed from faith for faith, as it is written, 'The righteous shall live by faith.' "

(Romans 1:17 ESV)
We all like the sound of the word "faith" and the emotions it stirs within us. We are told to have faith in mankind…in the power of love…in God.
But what exactly is faith?
Faith is a gift.
In Mark 9, Jesus encouraged a father engulfed by doubt to have faith that his son could be healed.
"And Jesus said to him…'All things are possible for one who believes.' Immediately the father of the child cried out and said, 'I believe; help my unbelief!' "

(Mark 9:23-24)
The father greatly desired for his son to be delivered from demonic oppression, but he couldn't seem to muster up the faith that Jesus could truly do it. He realized he needed Jesus to give him the gift of faith to believe in the only One who could actually heal his son. And true to His very nature, Jesus was faithful.
Faith is trust.
"Now faith is the assurance of things hoped for, the conviction of things not seen."

(Hebrews 11:1 ESV)
Faith is not hoping that things will turn out the way we want them to if we just keep believing. Rather, it is confidence that God is always at work, accomplishing His purposes in the world. And because we know that to be true, we follow Him in obedience, no matter what the circumstances may be.
Faith is a shield.
In his letter to the Ephesians, Paul encouraged them to put on the full armor of God. One of those important pieces is the shield of faith.
"In all circumstances take up the shield of faith, with which you can extinguish all the flaming darts of the evil one." (Ephesians 6:16 ESV)

Faith in Christ is our defense against the attacks of the enemy of our souls. Without our shield firmly in place, we will fall prey to the fiery darts aimed at our hearts and minds, intended to keep us from placing our faith in God.
What we must remember is that JESUS is "the founder and perfecter of our faith" (Hebrews 12:2). He started it and He will finish what He began. He will give us MORE faith.
Let's keep our eyes fixed on Him today!