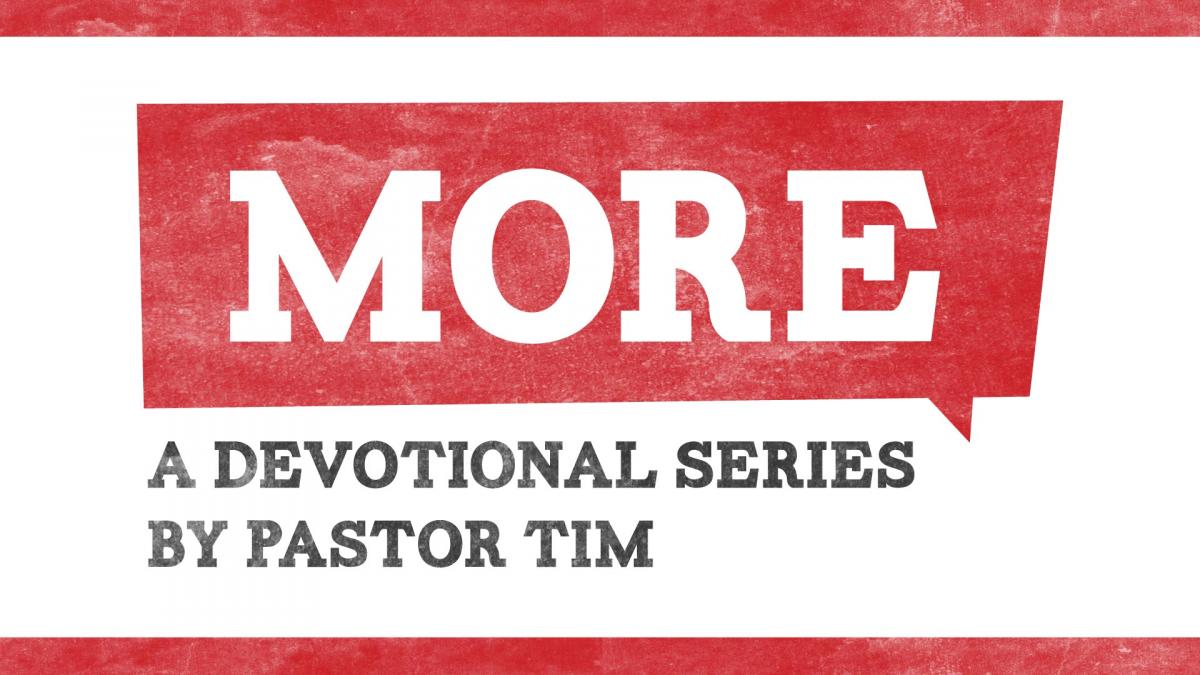 God in You is MORE - Part 3
MORE.
We crave it. We seek it. Sometimes we find it. We use it. And inevitably we lose it. Unless…the MORE we find is actually the fullness of God in us.
You may ask why the fullness of God in us is so vitally important. The answer is simple: The only way we can be made like Him is to be full of Him. When we are full of God, through the mind of Christ (Philippians 2:5) and the power of His Spirit (Ephesians 3:16), we can then point people to Jesus.
So what does the fullness of God do?
It makes the weak powerful!
"…that according to the riches of his glory he may grant you to be strengthened with power through his Spirit in your inner being…"
(Ephesians 3:16 ESV)
"Now to him who is able to do far more abundantly than all that we ask or think, according to the power at work within us…"
(Ephesians 3:20 ESV)
It makes the unknown knowable!
"…that you, being rooted and grounded in love, may have strength to comprehend with all the saints what is the breadth and length and height and depth, and to know the love of Christ that surpasses knowledge, that you may be filled with all the fullness of God."
(Ephesians 3:17-19 ESV)
How does this work?
It's quite a beautiful cycle, actually. God is glorious. Out of the riches of His glory, God grants us power through His Holy Spirit. Through this mighty power, we are then able to live for His glory. And the gift keeps on giving. More and more and MORE!
When we receive the gift of God in Christ Jesus as Lord and Savior, we come to understand that God is all we need. He will fill us up to overflowing with MORE than we can possibly ask or imagine!