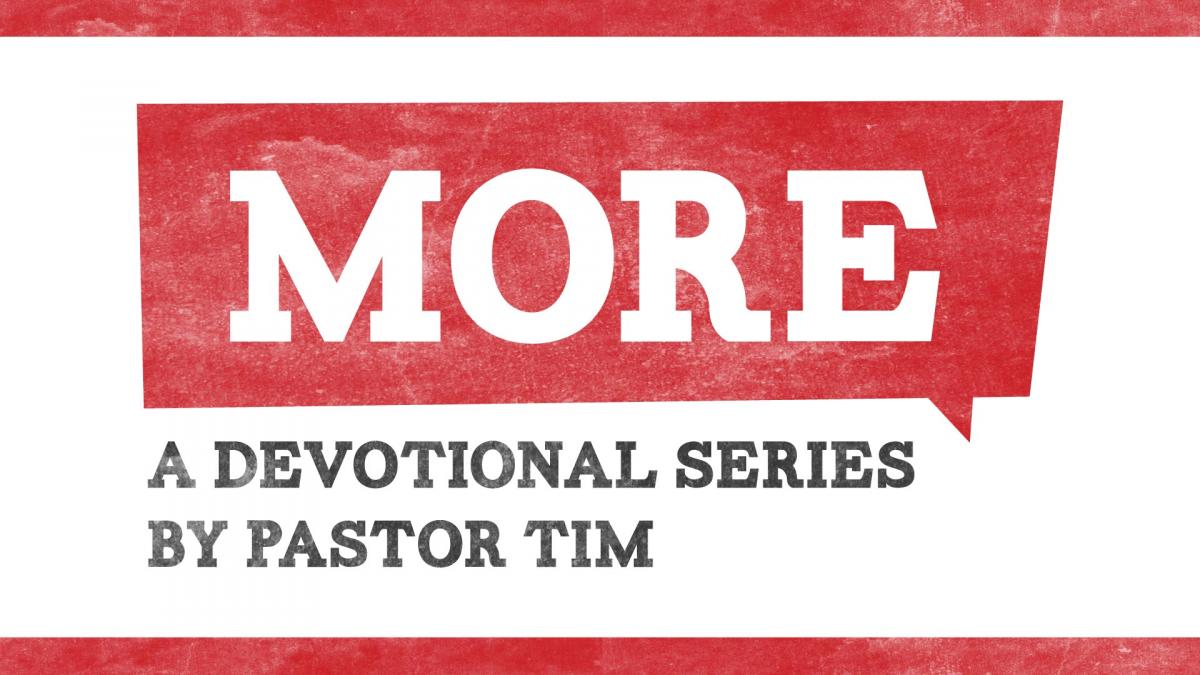 God in You is MORE - Part 2
Have you ever sensed a void in your soul? Something that cries out for MORE? Have you ever felt like your life seems to be going in the right direction, and yet it needs a bit of a course correction?
The Apostle Paul understood that lesson all too well. He was filled with religious passion but still remained off course. He had climbed to the heights of educational pursuits but was still empty. He had a mission that others applauded, and yet he was falling short. That is until he met the living God in the person of the resurrected Christ!
When Jesus confronted Paul (then Saul) on the Road to Damascus, Paul had already entered adulthood and his career path was clear. He seemed to be on the right path in life, following a course that appeared logical to the outside world. And yet Jesus asked him, "Saul, Saul, why are you persecuting me?" (Acts 9:4)
Paul was confronted with the reality that he had much less than he realized when compared with the fullness of Christ. He had quite a list of accomplishments to boast about, but came to the realization that none of them mattered in the end.
"If anyone else thinks he has reason for confidence in the flesh, I have more…But whatever gain I had, I counted as loss for the sake of Christ."
(Philippians 3:4-7 ESV)
When Paul looked back on his life before and after Christ, he could say that His life was filled with MORE because of the presence of God and he prayed for others to enjoy the fullness of God as well.
"For this reason I bow my knees before the Father, from whom every family in heaven and on earth is named, that according to the riches of his glory he may grant you to be strengthened with power through his Spirit in your inner being, so that Christ may dwell in your hearts through faith—that you, being rooted and grounded in love, may have strength to comprehend with all the saints what is the breadth and length and height and depth, and to know the love of Christ that surpasses knowledge, that you may be filled with all the fullness of God. Now to him who is able to do far more abundantly than all that we ask or think, according to the power at work within us, to him be glory in the church and in Christ Jesus throughout all generations, forever and ever. Amen."
(Ephesians 3:14-21 ESV)
As we learn to dwell in Christ and let Him live in us, we learn that He gives MORE abundant life than we could ever design on our own.