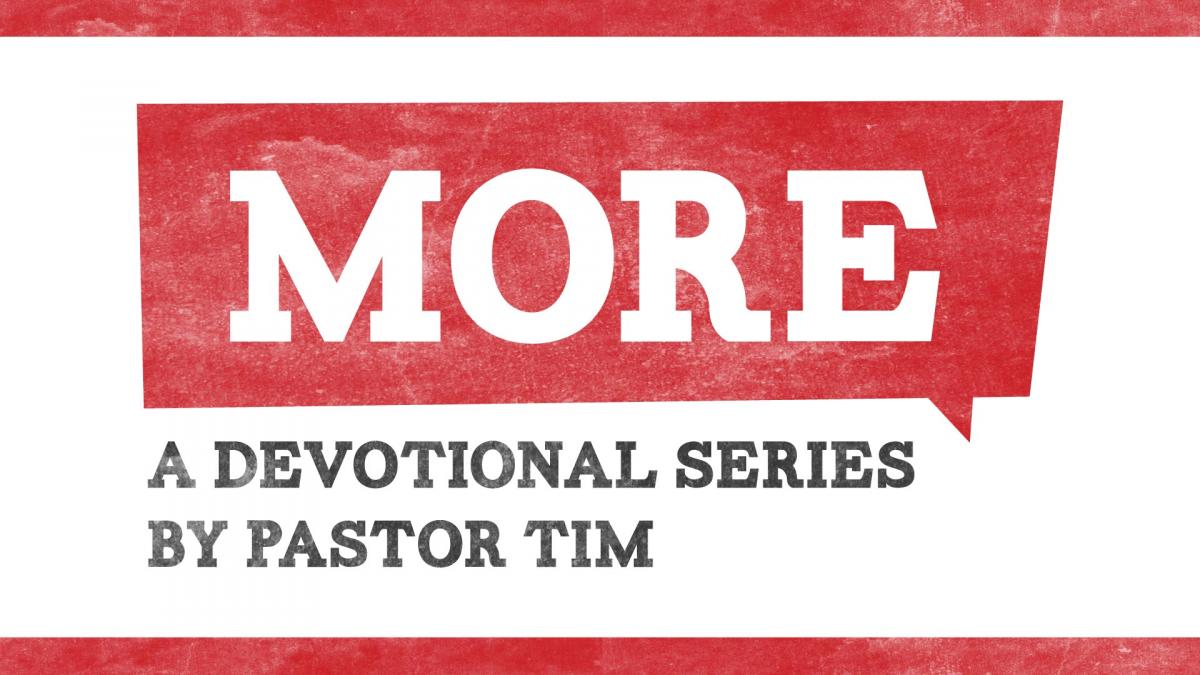 God in You is MORE - Part 1
Everyone wants MORE. No matter how good or bad our lives have been, as we look to the future we want MORE. There's just one problem - all those temporary things we chase to satisfy our hunger for MORE never leave us fulfilled. At the end of the day, we are just as empty as before. This is not a new problem. In fact, Solomon shared these same sentiments in the book of Ecclesiastes.
"Then I considered all that my hands had done and the toil I had expended in doing it, and behold, all was vanity and a striving after wind, and there was nothing to be gained under the sun."
(Ecclesiastes 2:11 ESV)
Does that sound familiar?
Solomon's words reveal the void in every person's heart...we want life to be MORE than it is right now. We are all seeking MORE peace. MORE joy. MORE hope. MORE love. MORE money. MORE recognition. MORE control. MORE respect.
But the longer we live, the more we begin to see that anything we do to get MORE for ourselves is ultimately useless. In the end, Solomon finally arrived at the truth we all need to embrace.
"The end of the matter; all has been heard. Fear God and keep his commandments, for this is the whole duty of man."
(Ecclesiastes 12:13 ESV)
God is the MORE that we crave. He is the only One that truly satisfies our souls and fills our lives with meaning and purpose. He gives MORE grace. MORE love. MORE hope. MORE faith. MORE freedom. He is all we ever need and MORE.
Entrust your heart to Him today and experience MORE life than you could possibly imagine!